LATEST NEWS
Coronavirus
07/03/2021
Following guidance from the BHPA all Wessex flying sites except Monksdown will reopen on Monday the 8th of March. The guidance states that although there are no travel restrictions you should try to stay local and that XC flying is not appropriate for the time being.
You are allowed outdoors for open air recreation (flying) alone or with one person who is not a member of your household (flying buddy).
You should not fly any neighbouring clubs' sites without first being sure they are open and you are welcome.
BHPA news release: HERE

Wessex HGPG Committee
SITE NEWS
Monksdown

05/04/2021
Monksdown will be re-opening on the 20th April 2021.
After long negotiations with the Monksdown farmer we are pleased to announce that Monksdown will be re-opening. However, there are very strict conditions on its use - infringements are likely to see us lose the site forever.
Please take time to read the updated Monksdown site guide before you next visit Monksdown. Please also ensure that you destroy any earlier versions of the guide that you may have in your possession.
The committee is open to suggestions on the best way forward so that we can make the rule changes fair to all those wishing to fly the site. Initially we plan to have a dedicated Telegram MONKSDOWN SITE LOG group for Wessex HGPG members to announce their arrivals and departures at the site, thus enabling the new rule of 5 to be best managed.

Wessex HGPG Committee
Kimmeridge

24/03/2021
We have been instructed to advise flyers that you are not permitted to park your vehicle anywhere behind the ridge. This includes behind launch and at Heaven's Gate. Please use the car parks only.

The site-guide for Kimmeridge has been updated. Please take the time to read it before you next fly Kimmeridge.

Wessex HGPG Committee
Ringstead
23/11/2020
Flyers are reminded that the back field at Ringstead may only be used for landing by HG and novice (<20hrs) PG.
You should avoid landing in the back field if cattle are present - you land there at your own risk.
Additionally, members are reminded that they MUST follow the site rules and only rig, take-off, land and de-rig in the designated areas.

Wessex HGPG Committee
GENERAL
New Members

Marshall Irving Salisbury HG:CP
Shane Wallace Swindon PG:CP
Charlie Paterson PG:CP
Laura Hudson Shaftesbury PG:CP
Justin Smith Bournemouth PG:EP
Chip (Chris) Wilson Southampton PG:EP
Gary Schnakenberg Brandon PG:P
Henry Saunders Thakeham PG:P
Today's Member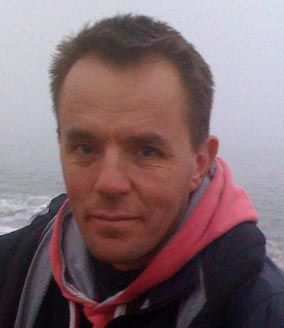 Neil Mccain