LATEST NEWS
Club Meeting
Our next club meeting takes place 7th October 2021 at the Elm Tree in Hightown, Ringwood at 8pm.
Next month's club meeting covers XC flying and doing triangles out front with an updated presentation by our Club Champion Colin Davies.
Normally we congregate in the bar area from 7pm onwards for a social chat around one of the tables. Then transfer over to "The Barn" where the main meeting takes place with drinks in hand.
Should you live a long distance from the venue, then maybe arranging a lift share would be an option?
Typically the meetings end around 10pm.
GENERAL
New Members

Hope Elletson Shaftesbury PG:CP HG:CP
Ricardo Costa Bournemouth HG:AP
Nic Coulson Oakley PG:CP
Kyle Fox London PG:CP
Ben Cantrell Bridport PG:CP
Richard Riley Ringwood PG:CP
Ryan Mancey Salisbury PG:CP
Simon Dutton London PG:P
Ben Bailey Beaminster PG:CP
Martin Worthington South Brent PG:CP
Today's Member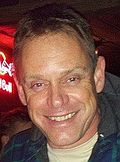 Craig Byrne